News
So you think your boilers are condensing?
28 May 2012
Our workshop on the 25th, in partnership with the Clean Heat Provision and led by William Orchard, was a huge success. With over 70 people from a huge variety of companies in attendance the workshop aimed to demystify the world of condensing operation of boilers for individual domestic systems to large communal systems with CHP.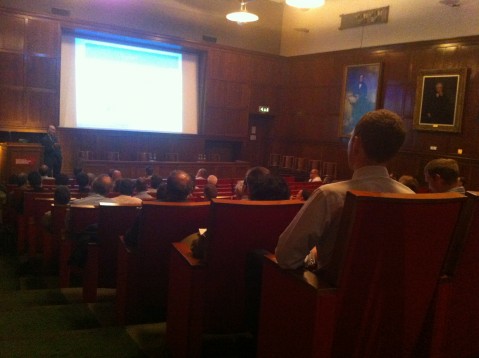 The full list of topics discussed is listed below:
How do you actually get a plant to run in condensing mode?
What is the condensation process in heating appliances and how does it happen?
How primary flow and return water temperatures affect radiator size, pipe size and pumping costs
Why many boilers installed for condensing operation do not condense
Domestic hot water loads and condensing operation - a review of combi-boilers and boiler feeding cylinders.
How different methods of control effect condensing operation i.e. thermostatic radiator valves, return temperature limiters and weather compensation
Why condensing operation is crucial to making CHP and boilers more worthwhile in carbon and financial terms, particularly at larger scale.
Why CHP may not deliver predicted savings. William will explain why some CHP's reject heat to cool the engine jacket at the same time as the boilers are running, wasting CHP heat!
Why CHP is best installed in parallel with boilers not in series
Innovations to make it work, from domestic hot water to pipe routing.
The presentation slides will be available here shortly