Travel Awareness Events
In spring 2008, Carbon Descent organised a series of Bike Doctor sessions around Camberwell in South London, on behalf of Southwark Council. With the help of trained mechanics who attended the event Carbon Descent encouraged children, students, local residents and staff as well as the users of two local hospitals to travel by bike more frequently.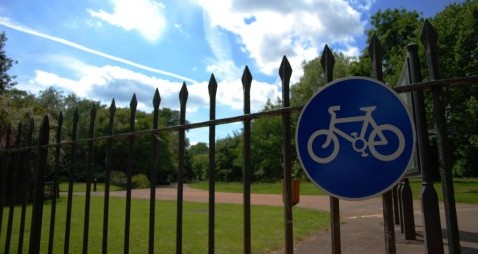 While they were waiting in line for their bikes to get checked by the mechanics, our team provided useful cycling information including details of cycle training, maintenance classes and local cycling maps. This was then backed up and expanded by the mechanics during the basic safety check and repair session with the participants.
As a result of the project 230 bikes were mended, including 30 that arrived unusable. As well as mending the bikes it was great to see the mechanics acting as positive role models by engaging and catching the interest of so many of the people observing the repair process of their bikes. Bike Doctor sessions create a positive buzz in a location where people can get a bike mended and find out more about cycling in their area. We have since been commissioned to carry out further Bike Doctor sessions, due to the success of the initial series.