Lambeth Get Stockwell Cycling
Following on from a series of successful Bike Doctor sessions, Carbon Descent and The Stockwell Partnership initiated a project that built upon this theme. Carbon Descent structured a local area initiative around cycling promotion and vocational skills training. The aim of the project was to encourage local people, particularly those groups traditionally under represented on bikes such as women and ethnic minorities, to start cycling.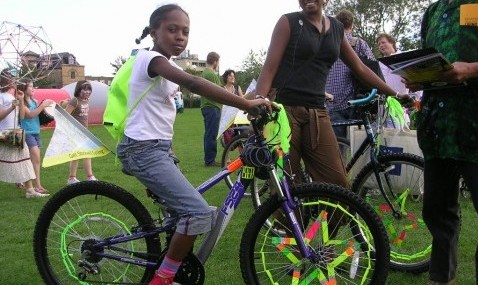 We held a series of events in the area to identify needs, starting with a 'free air and oil' evening to encourage people back onto their bikes. We also offered free taster sessions to learn about work in cycle related industries. Through Cycle Training UK, we provided training courses for local residents as cycle instructors and mechanics. All sessions were well attended; we worked with over 300 people. Out of the ten trainees one has completed the course, two are still training and a further five have either full or part time work.