Better Bankside - Bikes for Business
As part of the EU funded Optimum2 project, businesses in the Better Bankside Business Improvement District of London were provided with a bike pool free of charge for six months, to encourage their employees to cycle for work related journeys.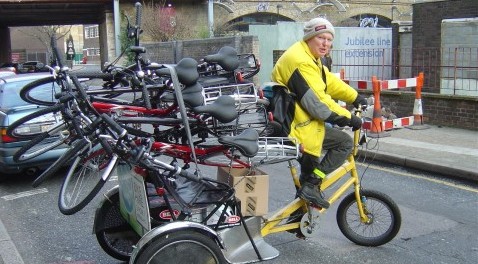 Carbon Descent organised cycle suppliers and insurance, as well as ongoing maintenance. The scheme was extremely successful, with over 50% of businesses choosing to purchase their bike pool at the end of the trial; the percentage of employees cycling to work more than doubled. As a result of the scheme, Transport for London commissioned Carbon Descent to write a guide to setting up a bike pool, which is available to download.
A presentation of the project can be downloaded here.